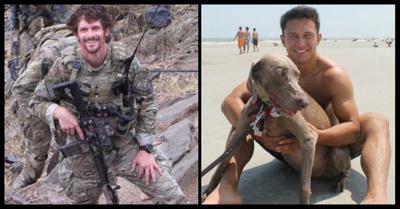 Exodus 15
I will sing to the Lord,
    for he is highly exalted.
Both horse and driver
    he has hurled into the sea.
2 "The Lord is my strength and my defense[a];
he has become my salvation.
He is my God, and I will praise him,
my father's God, and I will exalt him.
3 The Lord is a warrior;
the Lord is his name.
pax:  Ostertag, Neo, Huckleberry, FNG Bow Tie, FroYo, Rip, Flying Tomato, Mcfly, Kaffee, Wrangler, Quatro, Magic, Klinger, Striker, Squirrel, Baby Ruth, Witch Doctor, Colt, Jean Claude, Aruba, Chitwood, Dockers, Josey, vault, cpt d
thang:  warm up laps and stretches  1/2 lap full lap double lap intervals with 29merkins and 39 American hammers in between each interval.  Hero lap completed on squirrels calls to finish things off them imperial walkers and hillbillies in the corner
naming of Jed (bow tie) during namarama and able to be in support and prayer for joseys mother in law with cancer and Jean Claude for the past week and his sons upcoming surgery
respect and honor in the gloom this morning men.  Thank you for showing up and for making sure we don't forget the sacrifice others make for us to lead the lives we get to live
Aye!!
Cpt D