9 PAX convened under clear Carolina skies to challenge the humidity, to enjoy a fun-filled beat-down, and to #getbetter.  
PAX:
Flying Tomato
Mcfly
Fragile
Froyo
Scout
Neo
Bow Tie
Josie
QIC: XX
With several hundred workouts under the belt, I opted to shake things up a bit and drag to the Pax to a previously-unexplored, offsite spot for the workout.  
After a warmup lap and a brief series of GMs, squats, SSHs and mountain climbers … the Pax moseyed off to a construction site, across from Lowe's grocery store, where there was a massive mound of dirt (The Anthill) eagerly awaiting their arrival.  Those who did the pre-workout Two Scoops run, had the distinct pleasure of retracing 2/3 of their steps … much joy abounded!
The Thang:
1.5 mile mosey to site 
lunge / walk up massive dirt mound
20 IC LBCs at the top
20 IC Freddie Mercuries
20 … no let's make that 10 head-rush inclined WWII sit ups OYO
lunge down the anthill and mosey to nearby mega-gulley for halfpipe suicices
back to hill > ascended via bear crawl, periodically encountering golf balls, plastic and glass shards
as we were running short on time, we opted to exit, stage left
1.5 mile mosey back to Flagship HQ
Regen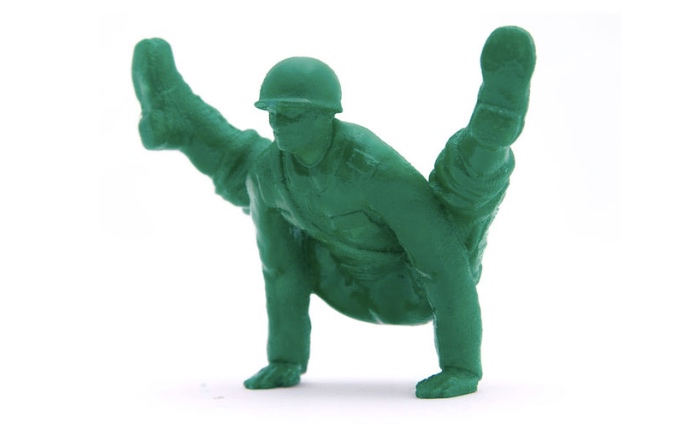 Finished up with some low-key simple Broga. 
Announcements:
Froyo is preaching next Saturday at 5:30.  It is post count eligible according to the 'commish.'
For those of you who haven't heard, Mel and his family are moving to Greensboro. Humble, great person – wish him well! 
Submitted!