Dodge ball with Cannonball
Pax:
Vault, Aruba, Samsonite, Tebow, Dockers, Neo, Froyo, Mel, Madbum, Cannonball.
Qic:
Mcfly
Warm-up:
Quick lap around the park, then circled up on the court for:
10x: Goodmornings
10x: Cotton pickers
20x: SSH
16x: Arm Circles/ Flapjack
10x: Imperial Walkers
Thang:
Thats right it's the first Saturday of the month and that means game day, so we all met on the tennis court for a friendly game of DODGE BALL !!!!!!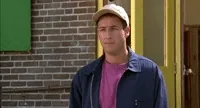 We played a few different versions
Round 1: 2 teams/ when a pax is hit he does 5 burpees then enters back in. The object was to get everyone out before they finished their burpees.
Round 2: 2 teams/ when a pax is hit he is now playing for the team that hit him. The object was to not be the last one standing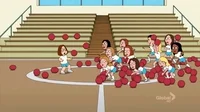 Round 3: No teams/no boundaries. we moved to the big court for this one. The Object was to be the last man standing.
Congrats to Tebow for his mad throwing skills and awesome dodging technique.
Mad bum led us out in Prayer, but not before the pax turned on Yhc and decided to have one last go with the dodge balls which was funny right up to the point where someone.
Have a great weekend men and Great work.